Prayer for the Mind of Christ

God of compassion, grant us humility to seek what we need to bring us to fullness of life; to recognize in the stranger your spirit at work. Call us again to compassionate helping in the world you have created. We pray especially for small denominations inside and outside of ecumenical structures; for racial and cultural minorities; for individuals who feel they are not heard and tended to. Enable us to follow the example of Jesus, to reach out without bias to those who are needy and searching. Give us the mind of Christ, we pray. Amen.
Subscribers: click here to access all listed resources and more

Sermons
Based on Genesis 1 and Psalm 19: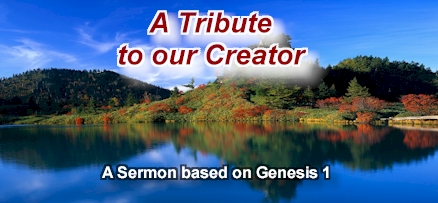 Children's Messages
---
Sermon Excerpt:

How Scripture Makes us Different
a homily based on Nehemia 8:1-10
by Rev. Tom Hall
Everytime we enter the doors into the church we must always ask two questions. "What does this Word say to my life?" and "What do the Scriptures in the lectionary on this day say to this community?" Preacher Barbara Brown Taylor once described a sermon as "a conversation between a preacher and a congregation at a particular time in their lives together, informed by their common worship and reading of Scripture." Part of our worship experience, then, is to enter into conversation with the biblical texts / the community / and ourselves and to somehow be different for our coming to church.
That's the ideal! To have an encounter with the Word and through Scripture to encounter God. And through that encounter, to be somehow different. To appropriate Scripture is to leave different-empowered, encouraged, challenged, blessed, or healed. We preachers would like to think to that every time we approach the pulpit with sermon in hand, ears are cupped, eyes are fixed, the congregation sitting on the edge of their pews ready for God's Word to break beyond the preacher's words. But sometimes our best words about the Word are preempted by yawns, scribbles, or ceiling tile-gazing. How can we come to church and listen to Scripture in a very different way than we watch television? Television has trained us to be passive. To be data-gatherers that we neither need nor can act upon-unless we've been selected as a game show contestant. How can we leave church today and in place of, "That was interesting," or "Good sermon, pastor," say instead, "My life will be different because of that Word"? Subscribers: click here for full manuscript and more
_________________________________________

Not a subscriber yet? Click here to subscribe now and gain instant access to these resources plus an ENTIRE YEAR of weekly resources for only 39.95!!