3rd Sunday of Advent (cycle a)

"

T

he blind receive their sight, the lame walk, the lepers are cleansed, the deaf hear, the dead are raised, and the poor have good news brought to them." Matthew 11:5

Texts & Discussion:

Call to Worship
L: Hosanna! Blessed is he who comes in the name of the Lord.
P: For the Lord, our God is coming to us!
L: Tell the poor, gather the lowly.
P: For the Lord, our God is coming to us!
L: The trees of the fields and all nature are awaiting eagerly the redemption of the earth.
P: For the Lord, our God is coming to us!
L: Let us praise the God of our salvation. Let us hail God's Anointed One with shouts of joy. Let us worship God!

DPS Subscribers: click here to access all resources
Sermons:

Looking ahead: PowerPoint Christmas Sermons (free download for subscribers)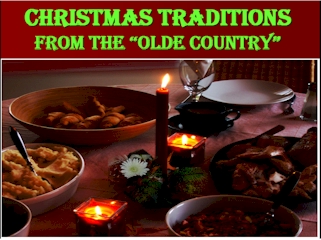 Children's Messages:
---
Sermon Excerpt:

Expectations
Matthew 11:2-11
RevJan
Pick up any December woman's magazine, and you'll see articles titled "Coping with the Holidays," "How to Avoid Holiday Stress," "Helping your Children Face the Season." I even have an article I tore out from Sunday School Leader magazine a few years ago, titled "Helping Children Get Through the Holidays." The morning news-talk shows have segments on "How to Have a Happy Holiday." The presumption is that there will be stressful moments, anxious minutes, and some downright awful times during the holiday season — because what happens during the holiday season very often does not meet our expectations of what should happen during the holiday season.
Children, especially, have expectations this time of year. When Matthew was three, he asked Santa for a teddy bear. Bob and I were surprised because he already had a teddy bear that he took everywhere with him — to bed, to day care, shopping. When he was sent to his room for some offense or another, he would cry for "best friend, Koko." I was always surprised that we didn't leave Koko behind somewhere, but then he was too important to forget. So, when Matthew asked Santa, at age three, for a second teddy bear, we were surprised. I guess Santa was, too, because Santa didn't leave one that year. Koko continued to be Matthew's best friend and time-out buddy, and we never heard a word about another teddy bear – until the next Christmas...
...John the Baptist had publicly and sternly rebuked Herod's blatant sin. (This was in the days before Congressional committees, mind you.) Herod took his revenge and had John thrown into the dungeons of the Machaerus fortress in the mountains near the Dead Sea. It must have seemed to John, when he heard what Jesus was doing — the healings, the miracles, the teachings — that if Jesus were the Messiah, he could do something about John being in prison. And so, John sent his messengers to Jesus: "Are you the one who is to come?" he asked. "Are you the Messiah?" John wanted to know. John, it seems was disappointed that Jesus had not brought his army of angels to destroy sinful Rome... DPS Subscribers: click here to access all resources
What is a subscription? Click here to find out.