________________________________________________________________
Choose from the following children's sermons:
Strength in Unity, John 17: 1-11, by Rev. Frank Schaefer (see below)

Being There For Each Other, Ascension, by Rev. F. Schaefer
(please scroll down)
________________________________________________________________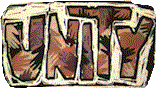 Strength in Unity
A children's sermon based on John 17: 1-11
by Rev. Frank Schaefer
Props: thin, uncooked spaghettis.
Tell the kids that one Christian standing alone cannot do much by themselves. Demonstrate this by taking a single strand of dry spaghetti and stand it up straight (keep it standing by holding it between the thumb and index finger of your left hand--if you're a right-hander). Using the palm of your right hand, apply some pressure on it from the top. This will cause the spaghetti strand to break (let a volunteer child try if possible).
Just like, one spaghetti strand, a single Christian is not very strong all by him or herself.
Now take a whole bunch of spaghettis out and hold them standing up with your left hand. Apply some pressure on the bunch with the palm of your right hand. The spaghettis will stand strong (let a volunteer child try if possible).
Tell the kids that several Christians together can accomplish a lot.
In our Scripture lesson this morning, Jesus prays for unity. He prays that all his followers, Christians around the world, would stand together and be one. Jesus prayed this prayer because Jesus knew that we need each other to be able to be strong.
The sad thing is that a lot of Christians in the world are divided. There are different kinds of churches and professions of faith. And there are some Christians who don't go to church anywhere, because of the divisions and the strife.
Wouldn't it be wonderful, if all Christians were to stand together and help each other out? Just imagine all churches would work together. We could really make a difference in our neighborhoods and community. Instead it seems sometimes as if every little church does it's own thing. Let us pray this morning that Christians will understand that we really need one another. Let us pray to God for unity, just as Jesus prayed for unity.
Prayer: "Lord Jesus, just as you have prayed, we, too, ask you to make us one. Let all Christians in this town realize that we need each other. We need your help to do this; please help us to reach out to one another. Thank you, Lord. Amen."
---

Being There For Each Other
a kids talk for Ascension Sunday
by Rev. F. Schaefer
Good morning boys and girls. Today, I would like to talk to you about being there for one another. Because no matter what happens in life, we will always have the family of God, the church, to be there for one another to help each other and encourage each other.
You see, today we celebrate Ascension Day--the day that the Lord Jesus was taken up into heaven to be with God forever. Can you imagine how sad the disciples must have been.
It can be really sad and hard when we lose someone we love--even when we know that they are going to be with God Does anyone here have a grandma or grandpa who went away to be with God? Even though we know they are with God, it is still hard for us, isn't it? We miss them.
And in times like this, we--the ones who are left behind--need to be there for each other. And a great way of showing that is by reaching out to someone and hug them. Hugging is a great way of encouraging and caring for others when they are sad. That's why you see a lot of people hugging at a funeral, or in the hospital, or in church.
Who of you is kind of sad this morning? Who needs a hug? (Give the child(ren) that raise(s) their hand a hug). Now, how do you feel now? A little better?
A hug says to a sad person: "I'm here for you." And it also says: "You're going to be alright."
And that's what Jesus said to the disciples too. He said: "you're going to be fine, because I don't just leave you. I will send you a helper, a comforter, someone who'll be there for you--the Holy Spirit." I am going to put the Holy Spirit in your hearts--into every believers heart.
And if we stick together as Christians, we can help each other and encourage each other through the Holy Spirit who lives within us. And a great way of being there for each other is by hugging each other.
Maybe we could all do that today; we could hug someone today and tell them that we are here for them, that we love them, can you do that for me and for Jesus? O.K.
Prayer: "Dear God, we thank you that Jesus is with you and that so many of our loved ones are with you in heaven. We also thank you that you have not left us by ourselves, but that you have given us your Spirit and each other. Help us remember that we need to be there for one another. Help us to show our love and support for each other. Amen."