Harvest Celebration
Sermon and Worship Resources

This resource page is dedicated to:
Reverend Mary McLauchlan, Scotland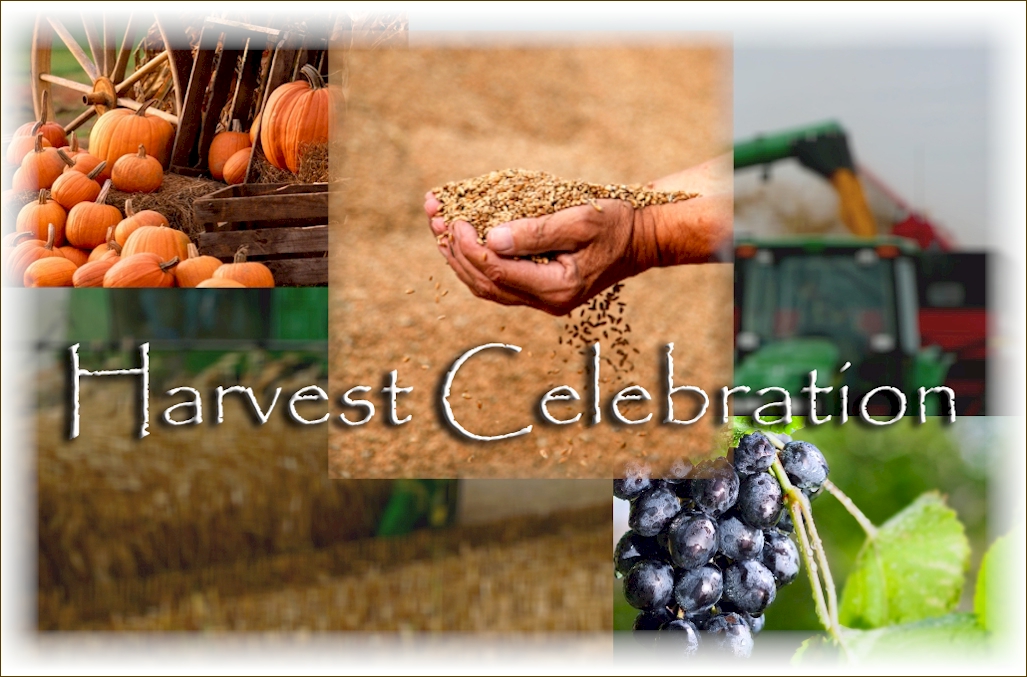 CALL TO WORSHIP (PSALM 106:1)

LEADER: How good it is to give thanks to God.
PEOPLE: How great are Godís works!
LEADER: It is good to give thanks for Godís
steadfast love and faithfulness.
ALL: Let us, then, give thanks to God.
Let us worship God with thanksgiving!
A Child's Prayer of Thanks

On this day,
I thank God for my family and my sister.
I thank God for the rain and the sun.
I thank God for my Teddy Bear.
I thank God for my teachers and for my friends.
I thank you, God, for life and love.
On this day,
I pray to God for all the poor people
who are hungry today because
they have no food, no home, no family
and no friends. They are all alone.
Only God remembers the poor.
On this day,
I pray for the children who are hungry,
who have no parents, and no loving church.
Please God visit me and love me;
I am not poor, but I need you too.


Closing Prayer:
How good it is to join in prayers of thanksgiving and songs of praise! You have been good to us, gracious God! For sunshine and rain, for the labors of all who harvest the grain, we pour out our gratitude. You have dealt wondrously with us so that we have more than we need. Dwell with us now that we may not only be inspired to share but also prompted to work for a more just world in which all your children have enough to eat and reasons for joy. Amen.




All Creatures of Our God
What Gift Can We Bring
We Gather Together
Come Ye Thankful People, Come
Now Thank We All Our God
For the Beauty of the Earth
His Eye is on the Sparrow
Praise And Thanksgiving
We praise You For the Sun
Thank You, Lord
We Praise You, O God, Our Redeemer, Creator
Let All Things Now Living
For the Fruit of All Creation
When All Your Mercies O My God
Mountains Are All Aglow
Let Us With a Gladsome Mind
Now to Your Table Spread
All Who Hunger
Give Thanks With A Grateful Heart
This is the Day
Rejoice in the Lord Always
I'm Forever Grateful


DPS Subscribers can access all harvest resources free
click here
for Bulletin Download--click here (pdf format)